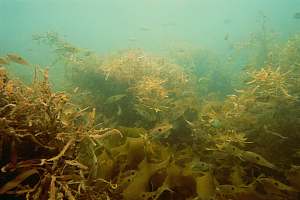 Publishing companies are struggling these days so it's no surprise to see the once super thick line between content and marketing getting a whole lot thinner. We've seen this phenomenon happening for some time in the mainstream press and the trades, but now it's hit the academic journals. And academics are pissed.
Merck cooked up a
phony, but very real looking, peer reviewed journal
with lots of glowing reviews and favorable data about Merck products. It's called the
Australasian Journal of Bone and Joint Medicine
and it's published by Elsevier, whom Merck paid to print its dandelion tome.
Advertorials aren't new to us, but there are a few problems when it reaches the academic and scientific world.
For one, advertorials are totally unfamiliar game in the academic world. But, because the journal contained "excerpts from peer-reviewed papers" it wasn't touted as a purely marketing journal, which makes it even worse.
The average researcher or primary care physician wouldn't know that the journal is just one big dandelion. Why? Because the journal has a fake "honorary advisory board" with real (sketchy) people.
And lastly, being published by Elsevier makes the journal totally credible. Which of course is why Elsevier sold their soul. They could care less about integrity and were obviously in it just for the money. I'm sure selling your soul commands a hefty fee.
There will probably be a lot of jobs on the chopping block for this dandelion, and there very well should be. That's the price that Merck and Elsevier pay for treading in mercky waters.